DIPOL Company
Established in 1990 DIPOL company is a European distributor of CCTV, WLAN, TV & SAT TV devices and equipment, as well as a leading manufacturer of terrestrial TV / FM antennas and hardware, and communication equipment (GSM / WLAN / Wi-Fi antennas and hardware).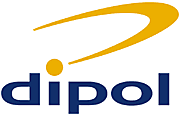 Our headquarters is located in Krakow (Cracow), Poland.
We have direct agents in:
- Czech Republic -
www.dipolnet.cz
,
- Hungary -
www.ostelsat.hu
,
- Ireland -
www.dipol.ie
,
- Portugal -
www.dipol.pt
,
- Romania -
www.dipolnet.ro
,
- Slovakia -
www.dipol.sk
.
In Poland, we have a network of branches located in
Czestochowa, Katowice, Lodz, Sandomierz, Warsaw and Wroclaw
. The Polish network employs over 100 people.
DIPOL is a wholesale and retail distribution company specialized in equipment for video surveillance and video transmission (CCTV, TV & SAT TV reception), as well as telecommunications (WLAN).

DIPOL cooperates with installation companies / businesses, providing integrated solutions for CCTV, WLAN, TV & SAT TV installations / systems.

DIPOL has its own Technical Department which provides technical support for the businesses at designing and preparatory stages (complete assemblage of devices and equipment).

DIPOL sells products directly from the headquarters, branches and offices as well as through highly advanced online store (e-Store).

DIPOL organizes

Specialized courses

for the Customers, prepares printed guides, technical articles and tips available on the website in the

Library

section.

Every week DIPOL issues

DIPOL Weekly Review - TV and SAT TV, WLAN, CCTV

, in which presents state-of-the-art concepts, describes technological advances, provides ready-to-use architectures and solutions, discusses innovative implementations.
LIBRARY NEW TITLES
TO KNOW MORE